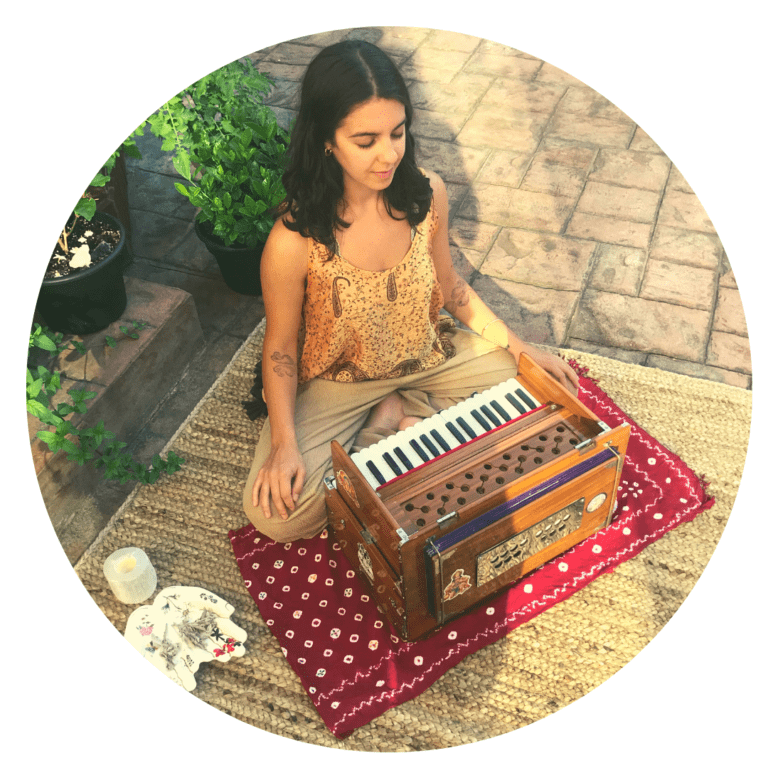 My name is Jaylyn Bernachi & I am a full time Yoginī, writer, herbalist & womb healer. This site is an important piece of my life's work. Over my years of devoted yoga practice I have been blessed to cross paths with some of the most respected spiritual leaders of today: Sharon Gannon & David Life (co-founders of Jivamukti Yoga), Dr Uma Dinsmore-Tuli (author of Yoni Shakti & founder of Womb Yoga & the Yoga Nidra Network), and Krishna Das to name a few. I've had the blessed opportunity to spends hours both training with & immersing myself deeply in the teachings of these holy beings, and also in the wisdom of my own inner teacher.
I currently live in Ontario, Canada, where I offer holistic teachings like yoga to my community online/offline & co-create the herbal e-shop Sun Powered Soap Co. I love to write, move & breathe in alignment with my menstrual cycle and be in communion with the plant world.
Everything I offer here has been of benefit to my own inner transformation. It is from this place of embodied experience that I offer you my heart & my humble knowledge of the very sacred practices of Yoga & Menstrual Cycle Harmony. Living in alignment with the rhythm of life is at the core of all of my offerings. This is Divine Feminine power & presence, and I am in service to this energy as it lives through you, me & all beings.
Jai Mā!