Menstrual Cycle Healing journey
A 6 week transformational program to
heal your womb & fuel your life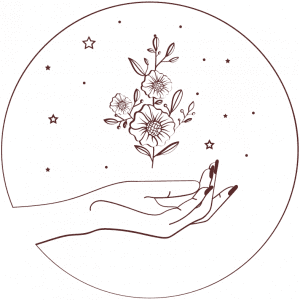 Are you tired of feeling disconnected from yourself and your feminine nature?
Do any of these scenarios sound familiar?
"I've been on birth control since I was young. I don't want to be on it anymore, but I'm nervous to come off. I'm not sure what my cycle will be like."
"When I try to explain to my doctor or therapist how I'm feeling inside, no one seems to listen. No one seems to have any real answers for me."
"My period pain is so intense that I can't do anything or see anyone when it comes. This freaks me out every cycle. I basically live off of painkillers each month."
"I've been trying to conceive for a while. It's a stressful journey. I just want to feel at peace with myself again."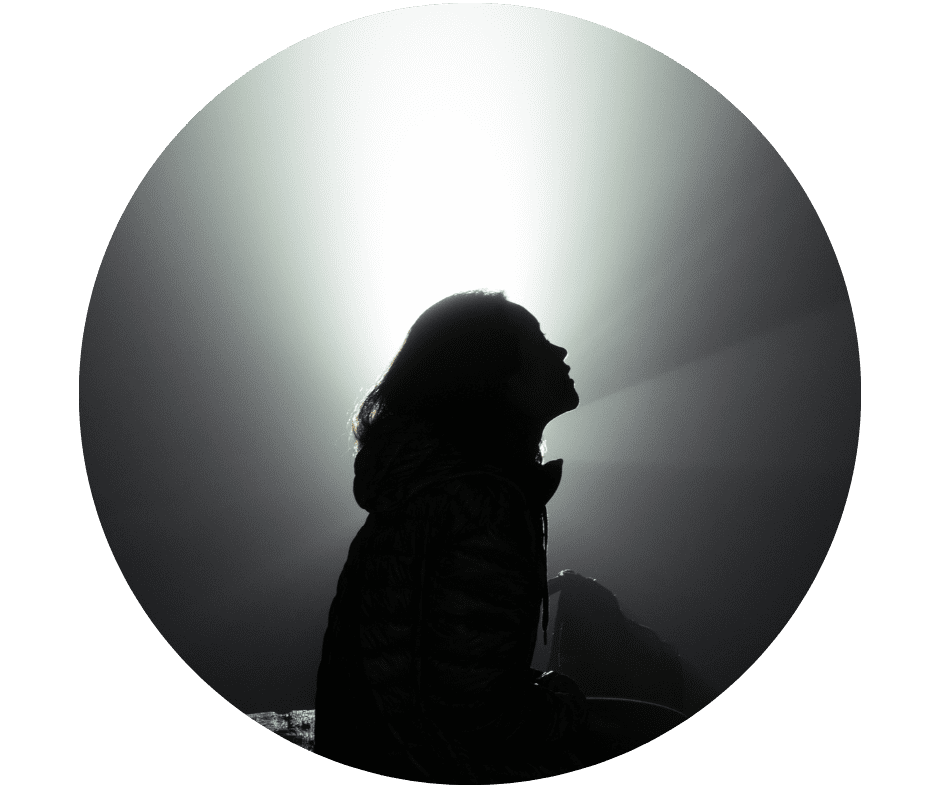 "Every month my mood swings effect my relationships. No one seems to know how to help me, not even myself. I'm not sure what I need."
"I want to love myself but it's so hard. There's so much emotional baggage that I feel I need to carry…guilt, shame, regret…"
"I feel so overwhelmed and stressed out one week and totally fine the next. What's wrong with me?"
"I have these desires to do and create things in my life and I know that I'm capable…but I can never seem to find my rhythm. Sometimes I totally lack the desire to do anything at all."
Your story is welcome here.
Wouldn't it be incredible if you were no longer disconnected, but at home in yourself, feeling confident and energized?
Wouldn't it feel great to ride the ebbs and flows of your cycle each month without the usual emotional or physical disturbances?
Wouldn't it be amazing to be free of birth control and to feel at home in your body through all phases of your natural cycle?
Wouldn't it feel empowering to know about your natural cycle for conscious conception or contraception?
Wouldn't it be a relief to have authentic, thriving relationships with those you love, no matter where you were in your cycle?
Your new story begins here.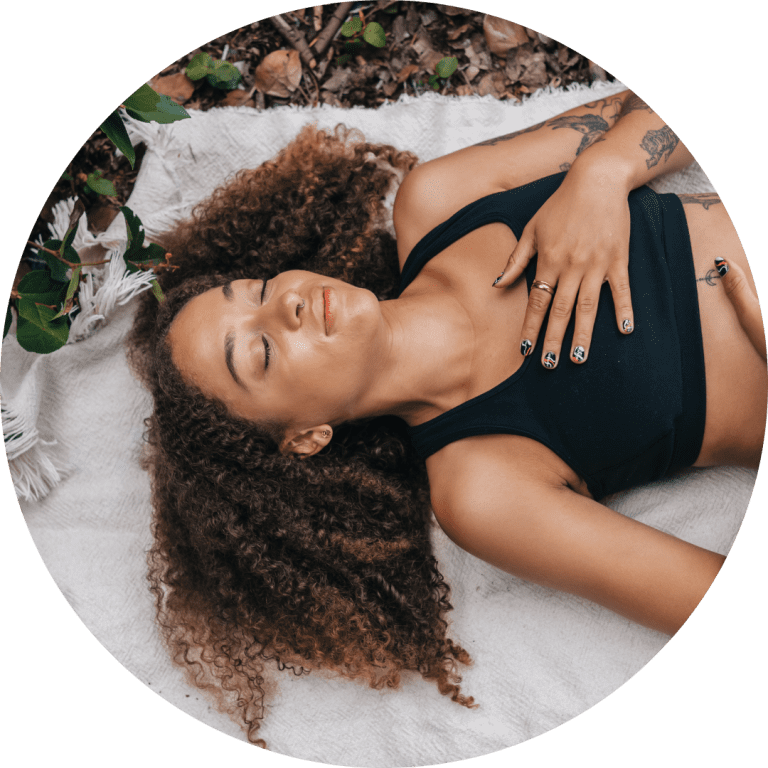 What I've learned about women experiencing negative symptoms
& cycle irregularities is this:
–It is not your fault that you may be feeling less than great about yourself right now. Perhaps you were raised in an environment that completely overlooked or even shamed your female form. Perhaps you were lacking guidance from older women as you crossed the threshold into womanhood yourself.
You are not alone in this!
–Most women with negative cycle symptoms are highly sensitive and empathic people.  And while it is a great gift to feel so much, it can also be a great burden on your physical, mental and emotional health if left unsupported. You no longer need to carry these extra burdens.
–Too many of us wait until we are trying to conceive to bring attention to our bodies and cycles. This does not have to be our reality. We can live our feminine nature now. And it's never truly too late to begin.
–Women's wellness today is sorely lacking the emotional connection in womanly experiences, like bleeding, conceiving, etc. So much of the information out there now about the menstrual cycle feels cold, sterile, and uses language that can make us feel more confused than we were before. This Journey is about reigniting the real beauty that it is to be in a female body. It is this reconnection to beauty and empowerment that really fuels our fire and makes healing enjoyable and manageable.
Listening to the wisdom of the body and our natural cycles is key to womb wellness. Seeing yourself as whole and understanding your power to heal and create is key to fueling your life.
My team and I are here to help women just like you begin the deep and fulfilling work of reconnecting to the menstrual cycle. There is nothing to 'fix' about your cycle. Instead, we want to bring loving attention to your sensitivities, your challenges, and seek to better understand and embody your feminine energy, naturally.
The Menstrual Cycle Healing Journey is an experience of listening to and communicating with the body's natural cyclical wisdom and supporting it with holistic approaches.
Each week, we'll hold space that allows you to learn and be educated about your body and menstrual cycle, and begin to re-embody your feminine nature through energy healing sessions and embodiment work.
I'm sharing it all! After years of diving deeply into the subjects of subtle energy, the body and menstruality (the life cycle of the womb), I've compiled all of my knowledge, expertise and heart into this one program. This is everything you will wish you learned way back in your early years! I've experienced this journey from disconnect to reconnection myself. This is why I am able to hold compassionate space to help women just like you to come back home to yourself.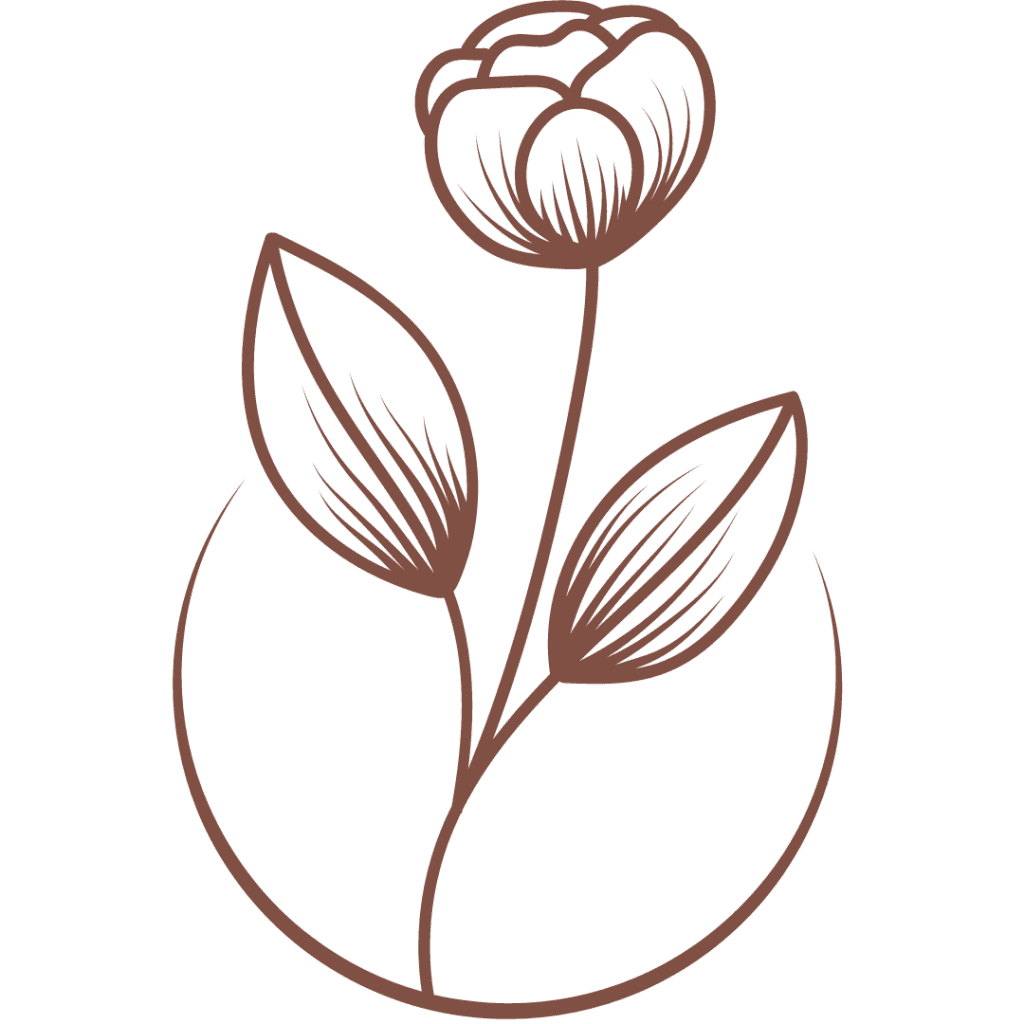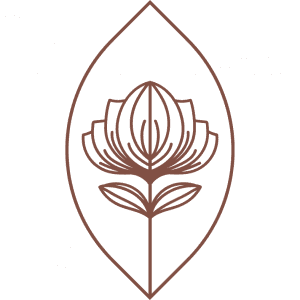 Menstrual Cycle Healing Journey
The 6-week online program is for women seeking to connect with the natural rhythms of their womb and understand how they influence their body, mind, emotions, and spirit.
This program combines self-guided sessions, weekly group learning sessions, and weekly group embodiment sessions. The MCH Journey is a comprehensive, holistic journey for courageous, committed women who are ready to heal their cycle and fuel their power.
*This program is currently closed. Please join the waitlist below.
During the 6 weeks you will receive:
– 4 transformational, self-guided Menstruality Meditations
-6 live group coaching and learning sessions that will teach you a cyclical way of being, holistic approaches to healing, and education on your feminine form (via Zoom)
-4 live Womb Healing & Embodiment sessions for integration, hormonal balance, fertility support and emotional well-being (via Zoom)
-Support from Jaylyn and her team via the closed WhatsApp group for the whole 6 weeks
-Connection to a community of women on the same journey with you. With sharing circles and Q&A sessions
-Option to upgrade to include 1:1 transformational processing time with Jaylyn (via Zoom)
+
BONUS Cosmic O Kundalini Practice for Connecting to Sexual Power and Cervical Energy
BONUS Healing Cyclical Herbs Guide
BONUS Hormone Harmony Guide
BONUS Inner Seasons Journal Guide
The methods, modalities and practices of this program have been tried and tested true again and again through the work that's been done with many women, just like you, who desire the same things – in different expressions – from life…
"I've tried plenty of things to help my mental health and advance my spiritual journey, including therapy, affirmations and practicing yoga. However, nothing has transformed my growth more than the energy and menstrual cycle work that I've completed with Jaylyn…Working with Jaylyn, you get to work through the boundaries you need to set, the patterns you may see in yourself, the blockages you may feel, or the discomforts you may have. If you are feeling disconnected from yourself in any way, Jaylyn's intuition and knowledge guide you to discover the immense power you hold to heal."
-Miranda G.
"I didn't know if I was quite ready to venture down this path…but something was so sacred and special about our time together. The space she created was so comfortable. I felt like I was connecting with my sister who knew everything about me. We went through each week of the cycle…she led me through yoga nidra sessions and gave us practical things I could easily do when I needed to reconnect with me. My journey with Jaylyn has been simply amazing. I feel reconnected to me in ways that I didn't even know were available. It's been a special journey and I'm so grateful to have the wisdom, passion and kindness that Jaylyn brings with her." 
-Tara U.
"Jaylyn is a gentle awakener. She's a supportive mediator to re-introduce you to parts of yourself you may have forgotten, lost, repressed or never even knew were there. After 8 years of hormonal contraceptives I've learned so much about myself. I've healed so much. I feel so empowered understanding my inner rhythms and knowing how to harness that energy in an intentional way instead of perceiving it as an obstacle. I highly recommend seeking her guidance and support in a more personal way if you have a womb and a yearning to feel empowered and liberated."
-Laura C.
"Working with Jaylyn I have been able to uncover and begin to heal layers of trauma that were living in my body and surrounding my womb. I now understand my cycle and my sensitivity and feel empowered to continue this way of living on my own. I've come home to myself and back to the creative hobbies and relationships that bring me joy."
-Sarah F.
It's divine alignment that you are here!
This group mentorship program is specifically designed for women just like you, who believe in blending science with the sacred in order to live a truly fulfilling life.
What is shared in this mentorship program is both practical and heartfelt, both ancient knowledge and cutting edge science for women's wellness. 
There is no other program out there like this. The wisdom you gain here will last you a lifetime.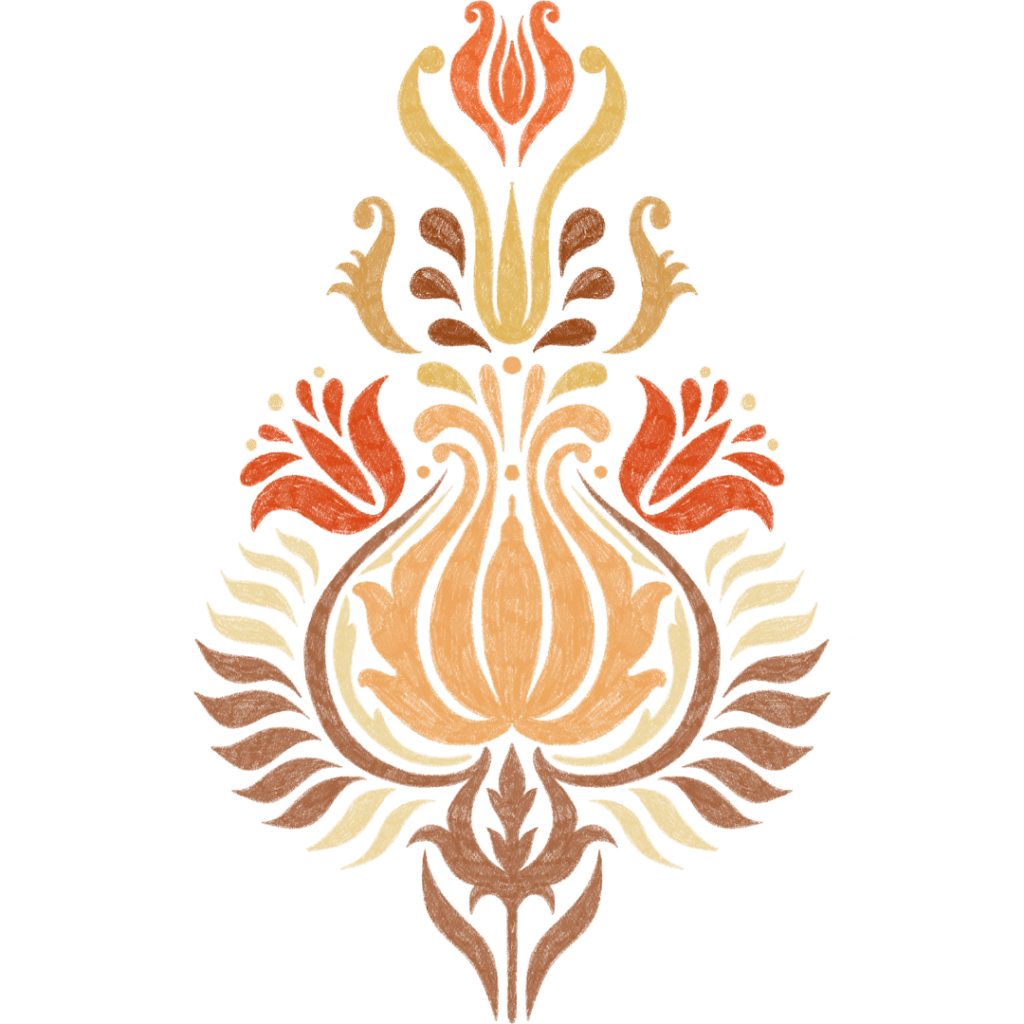 There is no quick fix for womb wellness. One must find the courage to go within and embark on the real journey.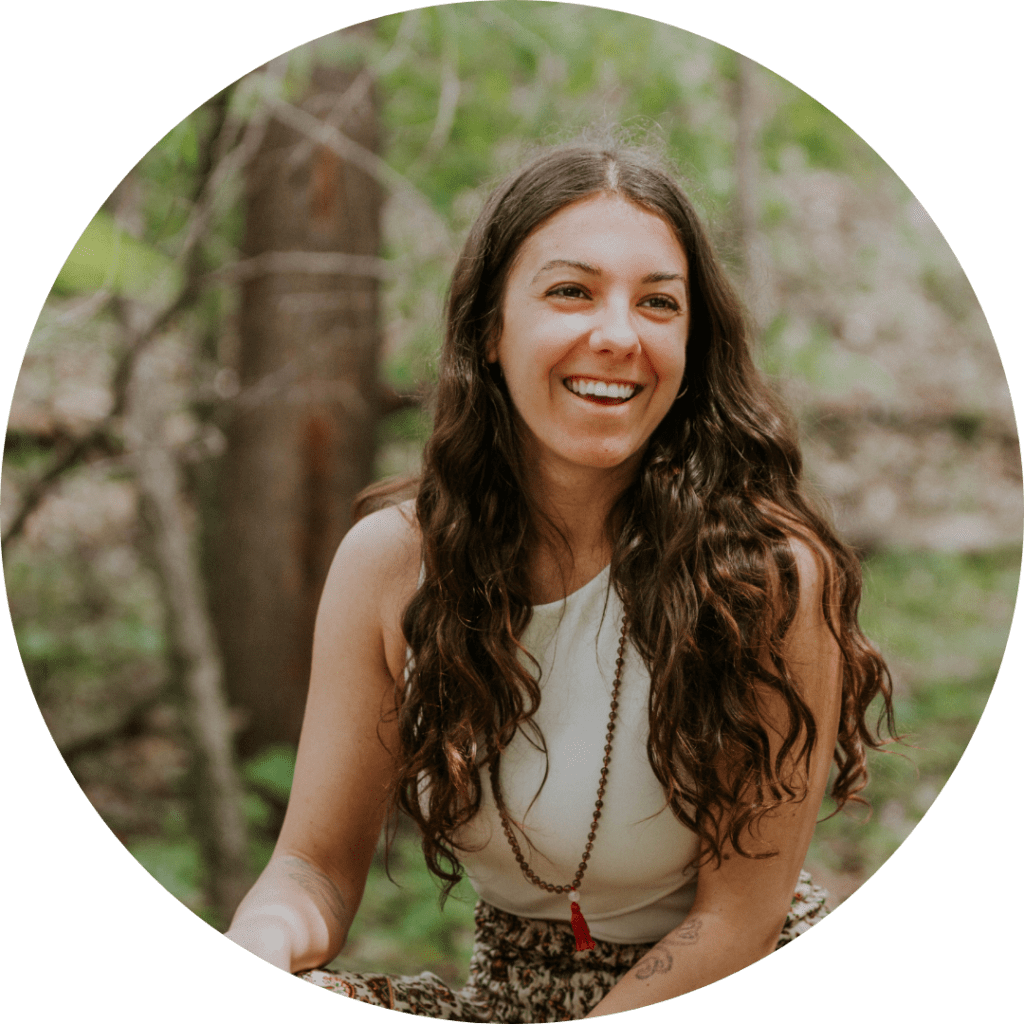 I will be with you the entire way! Guiding, inspiring and listening to your unique journey.
All group sessions will take place over Zoom so that you can tune in from anywhere in the world. They will also be recorded for you to access any time.
Imagine loving your cycle, feeling connected and empowered in your body, and fueled by your natural creativity and joyful nature again.
Imagine really loving yourself — in every expression — and knowing how to truly care for yourself.
Imagine having healthy, authentic relationships now that you have a healthy relationship with the one who matters most: you.
This is the reality for the women we work with and it could be for you too, with just a one-time purchase and a 6 week transformational journey!
There will be the you before this journey, and the you after this journey. You're going to love what you uncover about yourself.
Choose Your Menstrual Cycle Healing Journey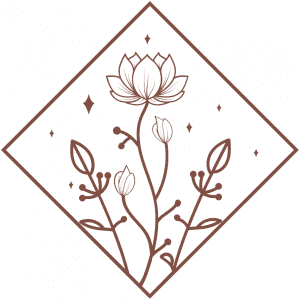 Online Healing Journey
CAD 460 or two payments of CAD 230
Includes:
-6 weekly live group coaching sessions
-4 self-guided Menstruality meditations
-4 live Womb Healing & Embodiment sessions
-Support through our private WhatsApp group
–Knowledge and wisdom to last you a lifetime
+ 
BONUS Cosmic O Kundalini Practice for Connecting to Sexual Power and Cervical Energy
BONUS Healing Cyclical Herbs Guide
BONUS Hormone Harmony Guide
BONUS Inner Seasons Journal Guide
*This Journey is for you if:
–You have the desire to educate yourself and embody this knowledge
-You are coming off of birth control or hormonal contraceptives
-You are ready to address your hormonal imbalances
-You are interested in natural conception
-You have a natural curiosity about yourself, your body, and your cycle 
-You are committed to your well-being and happiness
This Program is currently closed. Please join the waitlist for 2023 below.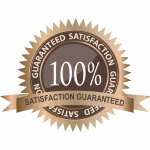 Online Healing Journey UPGRADE
CAD 660 or two payments of CAD 330
Includes:
-6 weekly live group coaching sessions
-4 self-guided Menstruality meditations
-4 live Womb Healing & Embodiment sessions
-Support through our private WhatsApp group
–1:1 Processing time with Jaylyn
–Personal support from Jaylyn through WhatsApp
–Knowledge and wisdom to last you a lifetime
+ 
BONUS Cosmic O Kundalini Practice for Connecting to Sexual Power and Cervical Energy
BONUS Healing Cyclical Herbs Guide
BONUS Hormone Harmony Guide
BONUS Inner Seasons Journal Guide
*This Journey is for you if:
-You have the desire to educate yourself and embody this knowledge
–You want to dive deeper into your unique womb energy
-You are coming off birth control or contraceptives and are experiencing difficulties
-You are seeking to conceive or have had fertility issues for years
-You are ready to address the root of your hormonal imbalances with a personalized plan of action
-You have a natural curiosity and would love to have your deepest questions answered
-You are committed to your well-being and happiness
This program is currently closed. Please join the waitlist for 2023 below.
Still unsure if this is for you?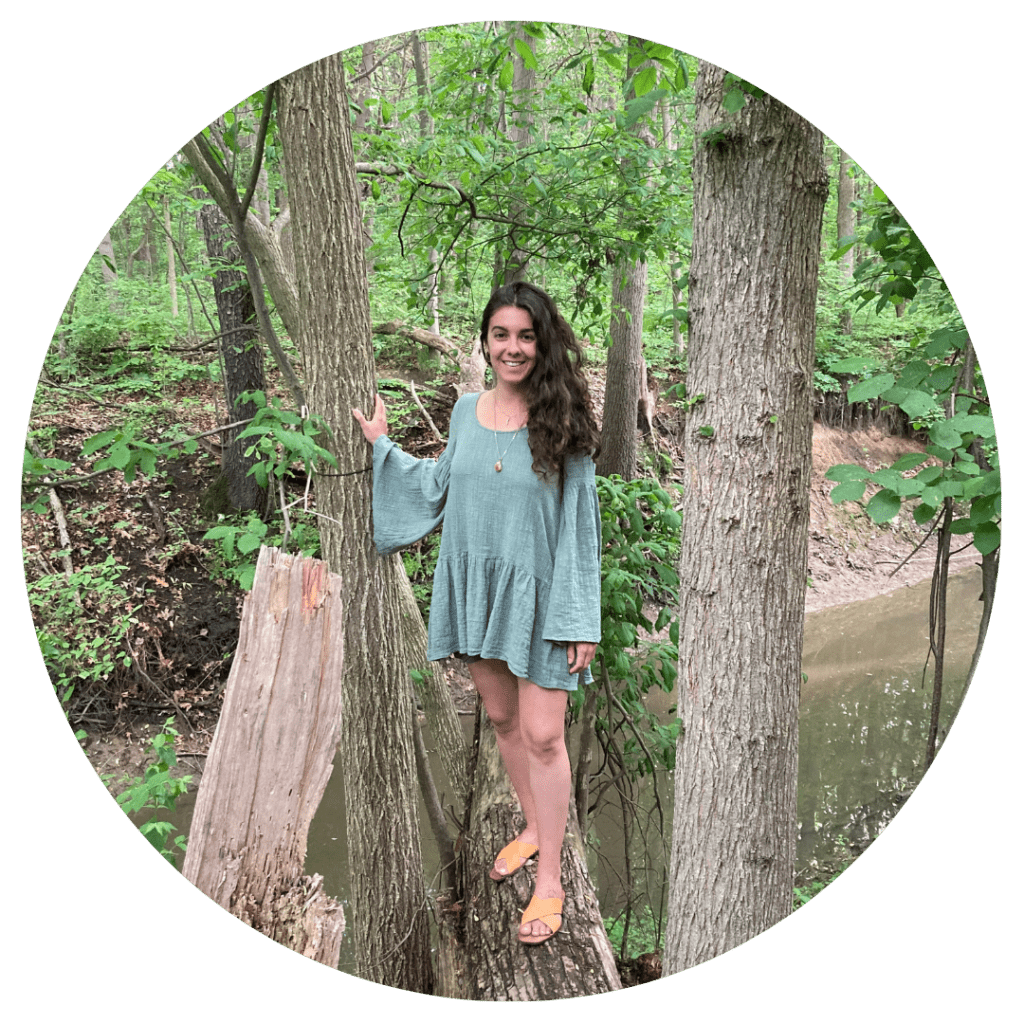 Jaylyn Bernachi, Women's Yoga Therapist and Holistic Menstrual Cycle Mentor
Jaylyn has been a Yoga Teacher, Energy Worker and Herbal enthusiast for 7 years, and is a certified Yoga Therapist for women, with specialization in fertility and menstruality.
She has helped dozens of women all over the world to heal trauma associated with their menstrual cycle, find freedom from low self-worth and limiting belief patterns, and step into their authentic selves to live the life that they desire.
Jaylyn is also a certified Trauma-Sensitive Yoga teacher and an author. She lives in the small town of Amherstburg, Ontario where she offers PreNatal Yoga, Women's Circles and 1:1 Holistic Fertility & Menstrual Cycle support with the women of her community. She has combined all of her knowledge, personal experience and wisdom to create the Menstrual Cycle Healing Journey.
"I noticed a huge missing piece in the lives of every woman I worked with, and that was a fundamental disconnect from our own nature. This feels like the most important work in the world right now."
Jaylyn will be leading the 6 week program. You can contact her at [email protected]
Carey Melanson, Yoga Teacher & Women's Circle Holder
Welcome!
I'm Carey, an inspired yoga teacher and devoted student, who is passionate about women's health, healing and community.
For years I've been on a path to learning the connection to both my menstruality and the Self. How to understand my cycle and what nourishment looks like with each phase. As someone who has deeply struggled with painful periods and trying to conceive, this kind of work is truly life-changing for the better. 
I'm so excited and grateful to be a part of this program because I know how overwhelming the beginning of the journey can be. Jaylyn's supportive nature – combined with her years of study and client practice – is so incredibly valuable and with her guidance, I know every attendee will walk away from this program having a deeper connection to themselves – which in turn helps to heal generations. 
Feel free to reach out with any questions and I look forward to working with you!
Carey will be our administrative support and co-space holder through the program. 
Emily Goldthorpe, Kundalini Yoga Teacher & Pleasure Activist. Creator of Cosmic O Kundalini
Sat Nam dear sisters, I'm Emily.
I'm a neurodivergent, oddly-delicious woman who adores the juicy, the fun, the cheekiness of our shadow & the enlightening nature of our light. I'm the founder of Cosmic O Kundalini, a fusion of tantric arts, womb yoga, cervical energy psychedelics and kundalini yoga. 
Long story short, kundalini yoga saved me from feeling like my whole life experience was u-bend gunk. It powered me up when I felt defeated and gave me purpose when I felt nothing mattered anymore. Yet, the deeper I dived, something wasn't sitting right. Goddess tapped me on the shoulder (who am I kidding, Goddess doesn't tap, she fire-balls from the pit of her cosmic belly) and began to question all that was normal in my life. Everything shook. I want to say it was beautiful but it wasn't, it was gritty and raw and brutally honest. Before I could say 'I'm too crazy for this world,' she led me to a whole new way of understanding myself, my cyclical nature and the divine power that exists within womb space and cervix. 
My whole yoga practice changed, I got real with myself. I felt somatically into what felt good for my body and what felt forced and conditioned (this is a work in progress). Then grew Cosmic O Kundalini, an organic evolution of over 10 years of yoga practice and honesty, a lifetime obsession of self-exploration and pleasure activation. Elements of kundalini yoga stayed, ignited and expanded by goddess practices and pleasure exploration. 
I truly believe pleasure and somatic sensuality has healed parts of me that were so deeply hidden, without Cosmic O I'd have never been able to access or integrate those shadow spells. I want to share this divine medicine with wonderful women like you and I'm super psyched to have you join me on this co-creative, enchanting ride that is unlike any yoga wheel I know. 
Lets tune in and turn the freak on, together. 
Emily will be guiding a special Cosmic O Kundalini Yoga practice.
The womb is a woman's ultimate source of vitality, love, creativity and wellbeing. 
When the womb is loved she provides riches and abundance beyond our wildest dreams.
Every month that goes by, you have an opportunity to know yourself better, love yourself better, grow into yourself better.
What are you waiting for?
Disclaimer: The Menstrual Cycle Healing Journey is meant to be educational and empowering. Jaylyn and her team are not here to diagnose or offer medical evaluations, nor are we expected to 'cure' any illness or dysfunction. By signing up for the Journey you are committing to your wellness and take full responsibility for yourself, your health and your process. Jaylyn and her team make no definitive claims, but instead seek to provide holistic guidance and support for your personal journey.
Have a question? Ask away! I will get back to you asap.