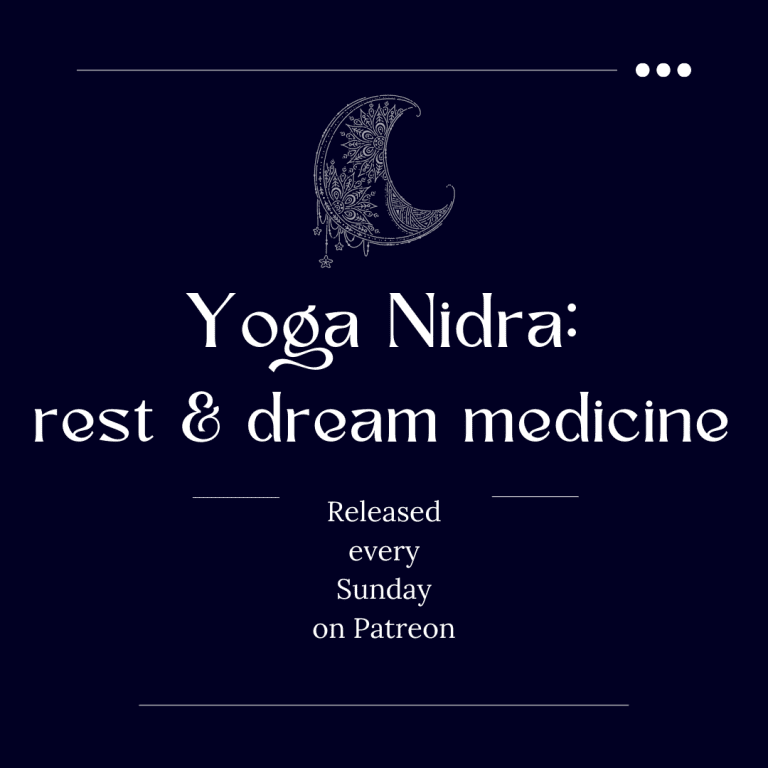 be guided through an effortless meditation
that completely refreshes mind & body
Deep rest is a frequency.
We can enter this frequency while asleep or awake.
In Rest Medicine/Yoga Nidra we access an organic, creative & conscious experience of being in a deeply restful state.
While in this state, you may experience spontaneous 'dreams' or inner visions, spontaneous healing or a sense of wholeness & reconnection, pleasure or peace.
It's an experience totally personal to you,
But a birthright for us all.
And I am here to guide you through the whole process.
Start your week in the sacred frequency of rest!
Recordings are sent out on Sunday mornings via Patreon to listen to at your leisure.
Join the monthly membership. Cancel anytime.
September dates: 4th, 11th, 18th, 25th.
⍣ Experience guided meditative rest for deep healing & restoration
⍣ Naturally balance energy levels and regulate nervous system
⍣ Feel refreshed, renewed & reconnected to elemental energies
⍣ Restore your rhythmic inner cycles & sleep better
⍣ Dream with the Earth