Yoga Nidra, also known as "conscious sleep," is a deep relaxation technique for accessing the subtle layers of our being.
Yoga Nidra is a state of restful consciousness – an organic, intuitive, and effortless experience.
This practice can restore the body and mind at the level of the subconscious. It's known to have profound effects on the health of the nervous system, and mental & emotional well-being.
It restores energy lost from lack of sleep, stress, over-thinking, and generally over-doing it. Over time, the practice can promote deep sleep, boost mood & energy levels, and enhance creativity!
We love Yoga Nidra because it's creative, nourishing, and anyone can do it.
All you need is 15 minutes and a place to lay down, relax, and tune in.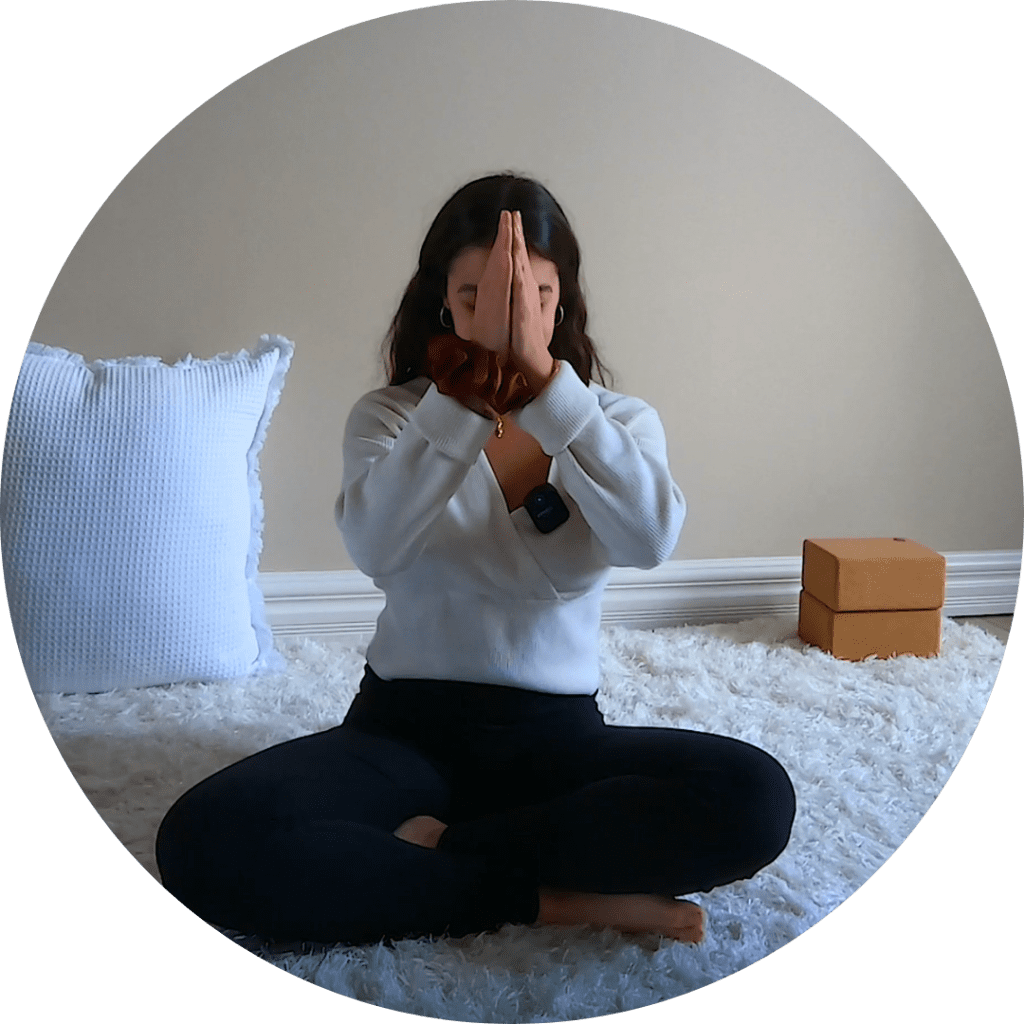 My name is Jaylyn and I'm a Yoga Nidra facilitator specially trained to guide you through the process and help you experience the full benefits of this powerful practice.
We take a Total Yoga Nidra approach here, drawing from several forms and traditions of Yoga Nidra, and the understanding of the practice as an organic and deeply personal one.
Our Yoga Nidra Circle receives weekly practices that are in tune with the seasons, phases of the moon, and all natural cycles for an enhanced experience.
I invite you to join us on Patreon to explore this powerful practice!
Yoga Nidras are posted online in the circle every Sunday morning.
Listen at your leisure.
✳︎
you'll receive access to:
✳︎ A weekly yoga nidra practice, intuitively designed for the group
✳︎ Special holiday and seasonal practices, including new + full moon nidras
✳︎ Recipes + inspirations for your health and well-being
✳︎ Our library of yoga content
✳︎ Discounts on mentorship programs
✳︎
Join anytime, cancel anytime.
⍣ Experience guided meditative rest for deep restoration
⍣ Balance energy levels and regulate your nervous system, naturally
⍣ Feel refreshed, renewed + reconnected
⍣ Restore your rhythmic inner cycles + sleep better
⍣ Dream with the Earth
Take Your Nidra Practice With You, 
Wherever You Go.
astrology
On March 7th at 7:40 am EST we celebrate the Virgo Full Moon! Opposite to Pisces, who encourages us to experience going with the flow
Read More »