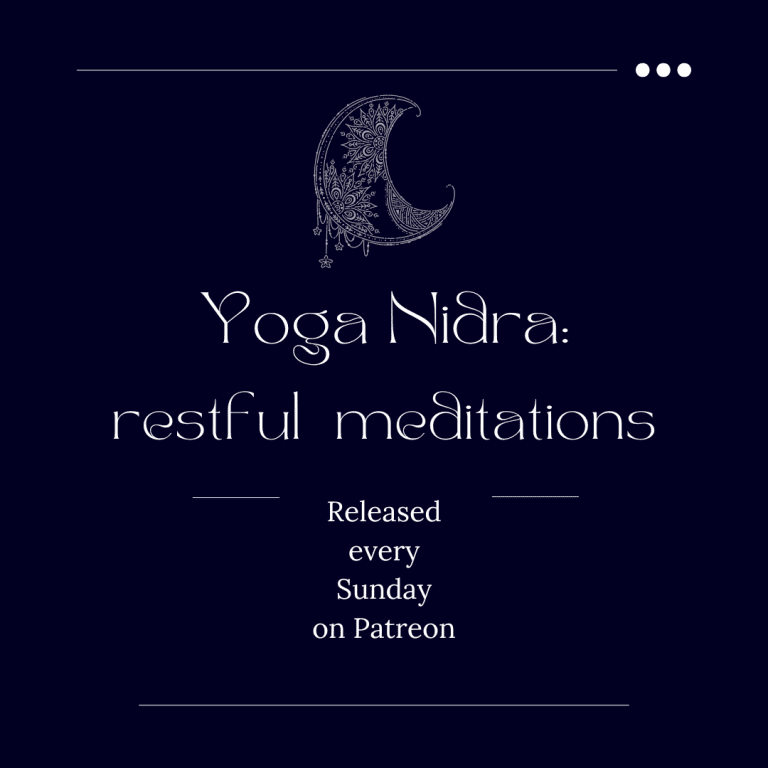 be guided through an effortless meditation
that completely refreshes mind & body
Featured Yoga Nidra – Listen Now on Our Channel!
Yoga nidra, also known as "yogic sleep," is a deep relaxation technique that involves lying down in a comfortable position and allowing the body to enter a state of restful consciousness.
It is a form of effortless meditation that can help alleviate stress, anxiety, and other forms of mental and emotional discomfort. Yoga nidra can also improve sleep, increase feelings of well-being, and enhance the mind-body connection.
Our yoga nidra facilitators will guide you through the process and help you experience the full benefits of this powerful practice.
Join us and discover the soothing power of yoga nidra!
Recordings are sent out on Sunday mornings via Patreon to listen to at your leisure.
Join the monthly membership. Cancel anytime.
⍣ Experience guided meditative rest for deep healing & restoration
⍣ Naturally balance energy levels and regulate nervous system
⍣ Feel refreshed, renewed & reconnected
⍣ Restore your rhythmic inner cycles & sleep better
⍣ Dream with the Earth
Take Your Nidra Practice With You, 
Wherever You Go.